Best-In-Class Partners for Industrial Automation, Controls and Electric Vehicle Charging
Winn-Marion makes it work. That's why we hand-pick our partners for total reliability and performance. From conception to engineering, commissioning, and beyond, we support every product we sell and service.
ABB – Partner Since 1987
Totalflow, Instrumentation, Analytics, Controls, PLC's, Drives, and EV Charging
ABB has a history of innovation excellence stretching back more than 130 years and pushes the boundaries of technology to drive performance to new levels. As one of the world's largest ABB's distributors, Winn-Marion's ABB line is constantly innovating, with connected software to its electrification, automation and motion portfolio. Winn-Marion is one of the largest Authorized ABB Value Providers in the USA for ABB Instrumentation, ABB Totalflow, ABB Instrumentation, ABB Analytics, ABB Controls, ABB VFD Drives, ABB K-Tek, ABB Process Analytics, ABB Electric Vehicle Charging, and ABB Spirit IT.
Valmet – Partner Since 1988 (Merged with Neles Jamesbury)
Valmet Flow Control business line is a global leader in flow control solutions and services. Valmet, Jamesbury and Metso valves and valve automation technologies are known for quality, reliability and the highest safety standards. Winn-Marion provides expert assembly of Valmet's network-ready, automated on/off tight-shutoff valves and intelligent devices.
Thermon – Partner Since 1997
Thermon is a leading manufacturer of innovative solutions for industrial heating applications. Together Thermon and Winn-Marion specialize in providing complete flow assurance, process heating, temperature maintenance, freeze protection and environmental monitoring solutions to the energy and chemical markets.
Woodward – Partner Since 2002
Woodward is well known as the world's leading manufacturer of engine and turbine control systems. In addition to being a Woodward parts distributor, Winn-Marion is the only Woodward factory-authorized repair facility in the Rocky Mountain region, providing comprehensive repair and remanufacturing needs, including governors, actuators, and combustion turbine gas, liquid and water valves.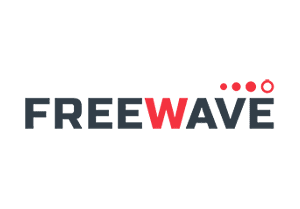 FreeWave – Partner Since 2010
FreeWave and Winn-Marion have provided wireless connectivity and intelligent communication with embedded and board-level radios to transform manufactured products into true IIoT solutions. Their low-cost, low-power smart sensors monitor and control infrastructure, drive intelligence and communication from the field to the control room for mining, agriculture, and industrial and remote applications.
Hydroplex – Partner since 2020
Since 1980 Hydroplex Corporation has manufactured a line of innovative and rugged high-pressure triplex pumps, valves, and accessories to serve the oil and gas, and general industrial service sectors. Winn-Marion and Hydroplex are committed to understanding the critical nature of your efforts with custom engineered and USA-built quality products, inventory and technical support you can count on.
Rajant – Partner since 2019
Rajant is the exclusive provider of private wireless mobile networks powered by the patented Kinetic Mesh®️ network, BreadCrumb®️ wireless node and InstaMesh®️. Winn-Marion's customers can now rapidly deploy a highly adaptable and scalable network – leveraging the power of real-time data to deliver on-demand, mission-critical business intelligence.
Instrumentation & Analytical Measurement
To operate any process efficiently, it is essential to measure, actuate, record and control. Winn-Marion offers a full line of field and plant instrumentation and devices to provide the control you need and the return on investment you expect.
Electrification
With the rise of renewable energy sources, upgrading fuel-driven equipment with electrical substitutes will increase efficiency and lower maintenance costs. Winn-Marion has partnered with manufacturer products to streamline your energy usage and delivery from the grid straight to your bottom line.
Controls, SCADA & Telemetry
When it comes to industrial automation, the ability to control machinery and operations in real-time is critical. From programmable logic controllers (PLCs) and machine sensors, to remote actuators and software, Winn-Marion puts the power of control and remote monitoring in the hands of the operator with a full suite of controls, SCADA & telemetry products designed to deliver real-time data to make informed decisions and adjustments when it matters most.
Valves, Actuation & Steam
Winn-Marion represents manufacturers that engineer products that provide years of peak operational performance and reliability. Our team of factory-authorized valve specialists, application engineers and service technicians are our single source for industry expertise in control valves, isolation valves, controllers, regulators and actuators.
Keep Up With the Winn-Marion Companies
Join our email newsletter for updates on EV charging, automation and controls.